MEDIA SUPPORTS
Attracting media to the 2017 South GC Business Expo was a key goal this year and we are proud to say that we have received stories from REBEL FM, The Gold Coast Bulletin, MYGC.com.au, Gold Coast Community TV.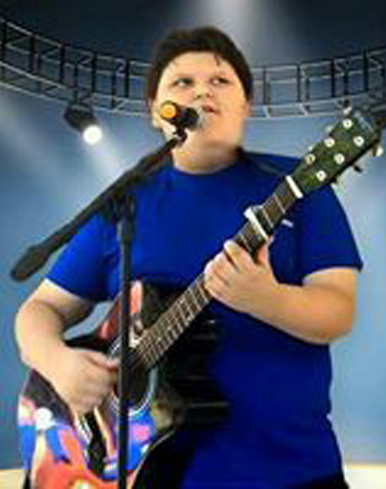 OMG, THE PRIZES!
The prizes up for grabs at the South Gold Coast Business Expo are simply amazing, topping it with a $20,000 worth of Billboard and Bus Shelter advertising for your business. Almost every one of the 105 Trade Tables are offering a prize to WIN. That is a 1 in 5 chance to WIN – who doesn't love to win something??
AUTISM ROCKS AT THE EXPO
In between the Expo Space and the Workshop Space we have 5 delicious Food Trucks and the very important coffee van. This is a chill out area with live music from 11am to 2pm. Our musicians are local with Glenn and Livia York – "The Yorks" entertaining us from 11am. Followed by Duo Bruce and Michael Whalan. BRUCE WHALAN: Has been an Entertainer for over 30 years servicing the Gold Coast and Brisbane areas. Bruce specialises in a variety of genre with his music and leaves most audiences wanting more. MICHAEL WHALAN: (Mikky) Don't be fooled by his height of 6ft , Mikky is just 11 years old. Some may consider him a Musical Prodigy, or Savant. Mikky has Classical Autism and rare Overgrowth Disorder. But Mikky will never fail to draw you in with his incredible gift. Look past the external and look to him with your ears, and listen with your heart. Mikky has been performing for 7 years, has released his first Album and is working on his second.
SELFIE AND "LAST MAN STANDING" PRESENTATION
We have a SELFIE tent set up adjacent to the Expo hall so that you can grab a selfie with Olympian Steven Bradbury. He will then be at the workshop space to give his "Last Man Standing" presentation. If you want to hear an amazing Australian and be INSPIRED, then be at the Selfie stand at 10am on Friday 7th July.
If you are a small business owner and you need customers? This IS the place to BE.
Tickets – www.goldcoastbusinessexpo.com.au
Friday 7th April
Upper Coomera State College
Sports Centre, Gate 1
10am to 4pm
All enquiries – paula.brand@livingwithit.com.au or 0475 411 793