Floor Plan + Exhibitor List
Brisbane Business And Jobs Expo
Floor Plan
Venue Map & Surrounding Parking
Exhibitor List
SET UP EXHIBITOR INFORMATION
2021 Brisbane Business and Jobs Expo
6 DAYS TO GO ! - Lets get ready.
We have 262 expo stands booked, our biggest expo we have run.
We have 2 stands available, if you know anyone who would like to book one.
Hibiscus Indoor Sports Centre
90 Klumpp Road, Upper Mt Gravatt 
Thursday 21 October 2021
10am to 4pm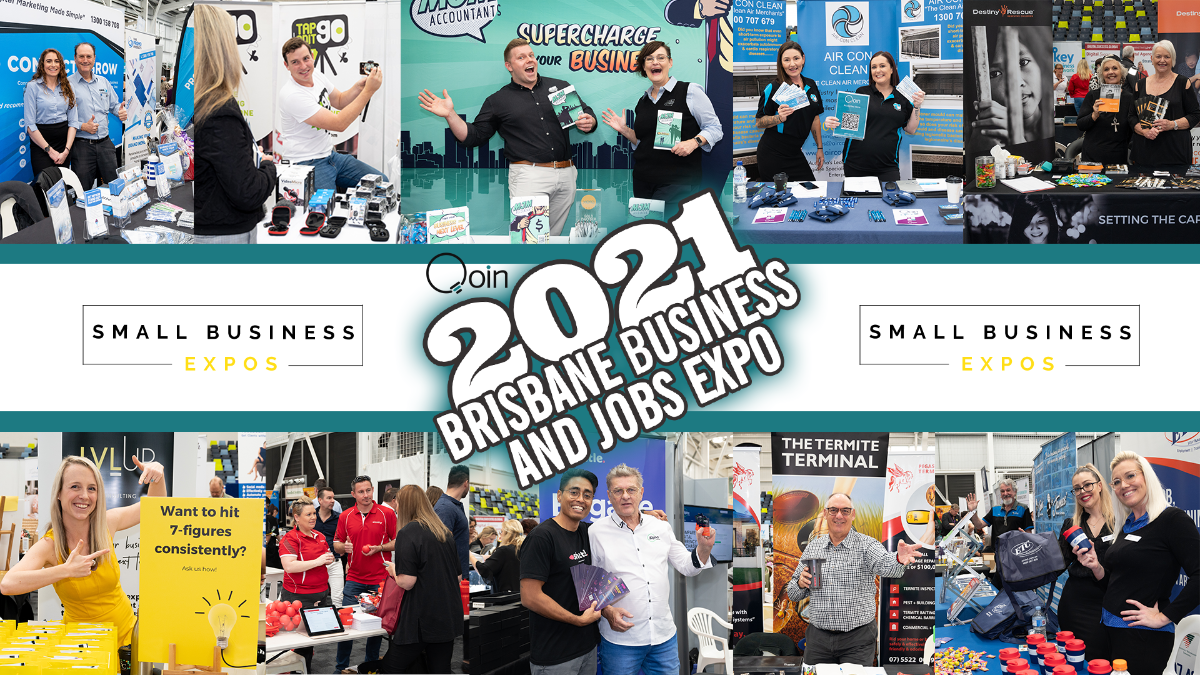 Official Opening on the day of the expo
The Official Opening is at 9.30am starting with exhibitor networking and a short speech program with Government dignitaries attending. It will be in the main expo auditorium in the speaker area. We will announce over the PA system when this is commencing. It is a fun way to kick off the day and to get to meet your fellow exhibitors and local  VIPs and politicians.
Speaker Program
There are two speaker programs – they will be loaded up today here :
https://smallbusinessexpos.com.au/location/brisbane-small-business-expo/
Business and Jobs Workshops
Tina X Talks
We do not take registrations for the workshop sessions, its first in first in to take seats approach.
VERY IMPORTANT : As per our terms and conditions, we reserve the right to make any final changes to the plan now and on the day of the expo, if your stand is changed, we made the change based on overall expo requirements and Covid requirements.
Tips to promote YOUR BUSINESS at your Exhibition Stand – This is your POP UP SHOP for the day – MAKE IT COUNT
Do Facebook Lives on the day – it's best to do this in the morning when you are fresh
Promote your competitions and prizes – if you have them – via Facebook a few days before the expo.
Draw your prizes via Facebook Live at the end of the expo.
Covid Rules - as of 8th October
Covid restrictions have relaxed from 8th October.
We can have 700 people at any one time in this venue, which is great news.
Masks are required indoors at the expo – please make sure you bring them.
We have allocated 2 chairs at each stand
Please bring your own sanitizer for your expo stand. We have it at the entrance.
Our event follows the Covid event checklist outlined by Queensland Health.
When talking to stand visitors, ensure you are abiding by the 1.5m physical distancing requirement.
If you have staff assisting, we suggest you consider rostering staff for 2 hours at a time.
Everyone  who comes on site, will need to register using the State Governments QR check in accessed by your phone, or a manual option is available  – Plus give a gold coin donation for entry.
You do not need to register staff to attend the expo prior to the day.  
You will also not be permitted to enter if you have:
Returned from overseas or within a COVID-19 hotspot or COVID exposure site in the last 14 days
been asked to self-isolate in the last 14 days
symptoms of an influenza like illness including fever OR symptoms of acute respiratory infection (e.g. shortness of breath, cough, sore throat) we do not accept responsibility if this occurs and no refund will be provided, you can always ask someone else to host your stand.
been in close contact with a confirmed case of COVID-19 (either in the community or at work) or with someone awaiting the results of COVID-19 testing within the past 14 days.
Bring your own hand sanitizer for you stand – we also have hand sanitizer stations located at the entrance and throughout the venue.
Pens – ask people to supply their own OR have a pile for people to use, limit multi usage.  If you are re-using pens you should disinfect them with sanitiser before reuse.
You should all have your own Covid safe plans for your specific products and services,  if you have specific Covid questions email paulabrand@smallbusinessexpos.com.au.
The most important people at our expos are YOU
The most important people at the expo are YOU and YOUR BUSINESS and I am sure you need MORE business from new customers but also your existing customer base.
So please make sure you promote yourself prior to the expo and on the day that you are exhibiting. Just because we are small businesses
does not mean we cannot think BIG when it comes to promotion and now IS the most important time for us to promote ourselves.
If we work together – be helpful to each other – have a GREAT attitude and prepare – we will ALL have a fantastic SELL SELL SELL day. Let's get to it.
See you at the Expo
Paula Brand, and the Small Business Expo Team
Issues, Questions, Concerns, email us  paulabrand@smallbusinessexpos.com.au asap.
Partners & Sponsors