Floor Plan + Exhibitor List
Gold Coast Business And Jobs Expo
Exhibitor Set Up Information
2022 Gold Coast Business and Jobs Expo
Coomera Indoor Sports Centre
56 Beattie Road, Coomera
Thursday 16 June 2022
10am to 3.30pm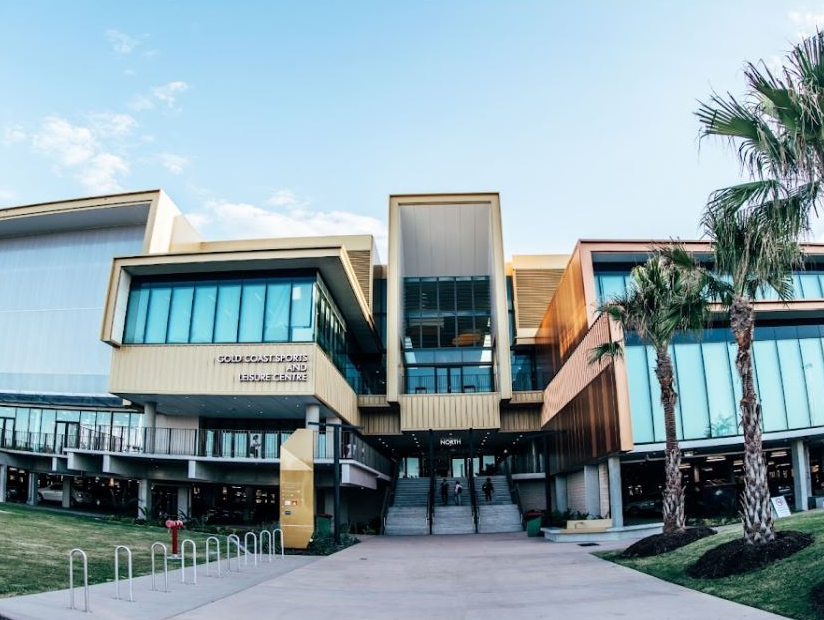 Official Opening on the day of the expo
The Official Opening is at 9.30am starting with exhibitor networking and a short speech program with Government dignitaries attending. It will be in the main expo auditorium in the speaker area. We will announce over the PA system when this is commencing. It is a fun way to kick off the day and to get to meet your fellow exhibitors and local VIPs and politicians.
Speaker Program
The Speaker program is located at https://smallbusinessexpos.com.au/location/gold-coast-small-business-expo/
There is one main speaker area allocated – see floorplan
We do not take registrations for these speaker sessions, its first in first in to take seats approach.
We currently have 305 expo stands booked and can accept 2 more stand bookings.
Traffic management plan
Rotary is assisting us with our traffic management on the day and they can ask for a gold coin donation, as they are our community partner for this event and they are fundraising for their community projects. We have raised $15,000 to date for Rotary projects and we thank you for your contribution.
Exhibitor list
The Exhibitor List is an internal list only and is not issued to attendees if you have any edits/name changes please, and we will update it and reissue the list, one week prior to the expo.
Email changes to : paulabrand@smallbusinessexpos.com.au
VERY IMPORTANT : As per our terms and conditions, we reserve the right to make any final changes to the floor plan now and on the day of the expo, if your stand is changed, we made the change based on overall expo requirements and impacts.
Tips to promote YOUR BUSINESS at your Exhibition Stand
– This is your POP UP SHOP for the day – MAKE IT COUNT
Do Facebook Lives on the day – it's best to do this in the morning when you are fresh 
Promote your competitions and prizes – if you have them – via Facebook a few days before the expo.
Draw your prizes via Facebook Live at the end of the expo.
Covid Rules for You to Follow
Please bring your own sanitizer for your expo stand. We have it at the entrance.
Please bring your own sanitizer for your expo stand. We have it at the entrance.
We follow the Covid event plan outlined by Queensland Health.
When talking to stand visitors, ensure you are abiding by the 1.5m physical distancing requirement.
This event is open to all, vaxed and unvaxed.
You do not need to register staff to attend prior to the day.  
Pens – ask people to supply their own OR have a pile for people to use, limit multi usage.  If you are re-using pens you should disinfect them with sanitiser before reuse.
The most important people at our expos are YOU
The most important people at the expo are YOU and YOUR BUSINESS and I am sure you need MORE business from new customers but also your existing customer base.
So please make sure you promote yourself prior to the expo and on the day that you are exhibiting. Just because we are small businesses does not mean we cannot think BIG when it comes to promotion and now IS the most important time for us to promote ourselves.
If we work together – be helpful to each other – have a GREAT attitude and prepare – we will ALL have a fantastic SELL SELL SELL day. Let's get to it
See you at the Expo
Paula Brand, and the Small Business Expo Team
Issues, Questions, Concerns, email us  paulabrand@smallbusinessexpos.com.au  or call 0475 411 793
Partners & Sponsors